Role | Ethnic Vocalist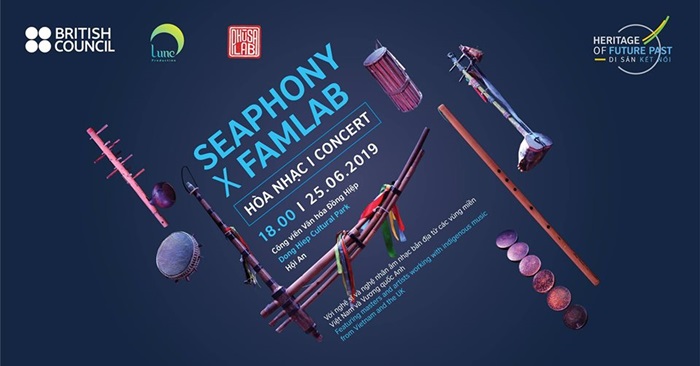 In June 2019, a music residency brought to Hoi An (Vietnam) more than 40 musicians from a diverse spectrum of practices, ethnicities and geographies.

Organised by the British Council in partnership with Lune Production and Phu Sa Lab, the initiative has at its heart an aspiration of forging meaningful connections across indigenous music communities in Vietnam and further afield.

Capturing how this panned out – over 20 days of music- and friendship-making – and culminated in an outdoor concert by the river in front of a 400-strong audience, the film also puts the spotlight on the individual faces behind the sounds – their hopes, dreams, and the long fight to keep their heritage alive and thriving.

The SEAPHONY x FAMLAB Residency/Concert forms part of the FAMLAB (Film–Archive–Music Lab) strand of Heritage of Future Past, a Cultural Heritage for Inclusive Growth project in Vietnam.
The FAMLAB Residency and Concert takes place in close relation to indigenous music from the Vietnamese regions of North West, Central Highlands and South Central (where a large Cham population are based, with the participation of master musicians from the provinces of Tuyen Quang, Lai Chau, Gia Lai, Dak Lak and Binh Thuan.

Working in artistic advisors and co-ordinators roles are artists from Phu Sa Lab (Hanoi): Nguyen Nhat Ly (music director for Lune Production performances such as My Village, A o, Palao, etc.), Nguyen Duc Minh and Quyen Thien Dac, alongside a special guest: composer Ngoc Dai. Other notable names include the Dan Do Group (known for self-made instruments inspired by both indigenous music and quotidian objects), and singer Do Nguyen Mai Khoi.